I specialise in:
Motion graphics | Animation | Explainer videos
3D modelling | Green screen | Infographic videos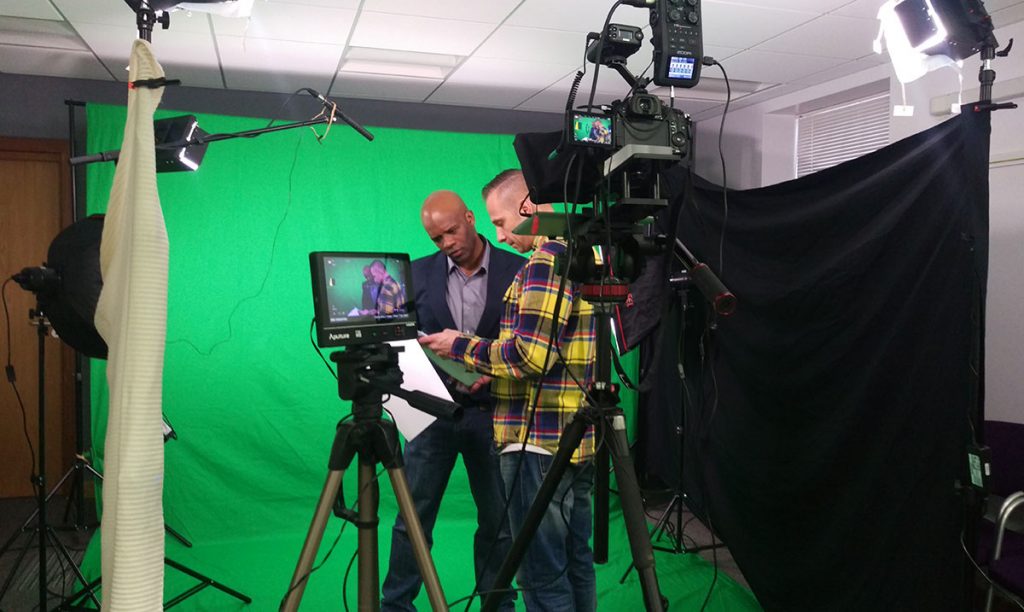 A key area of my work is producing motion graphics and 2d/3d animation for stand alone use and for use within video productions.  The types of work I'm often involved with include broadcast tv motion graphics, green screen work, corporate animation, bringing infographics to life, 3d product visualisation, 3d virtual worlds and superimposing graphics/3d models within video footage.   I have been privileged to have had my motion graphic work broadcasted on Channel 4, S4C and the History Channel.
Another type of work I'm regularly involved in is producing animated videos based on existing branding to work in conjunction with traditional publicity to help promote events and initiatives.
I use Adobe After Effects, Photoshop, Illustrator and Cinema 4D for my motion graphic and 3d work.  I also own my own portable green screen setup, including a large walk on screen, lighting and autocue.
Some examples of my motion graphic and 3D work:
Apprenticeships Wales
An animation all about apprenticeships in Wales.
A Barn Media project.
Client

Role
Motion Graphics
Video Editing

Gaia Renewable Energy
Solawedge
Produced for Gaia Renewable Energy, this video was produced to help the company promote a new rapid deployment solar energy solution under development.
An Optimwm production
Client:




Oxfam – Blueprint for Change
In 2016, Oxfam Cymru launched their 'Blueprint for Change', which sets out their recommendations for tackling poverty and economic inequality in Wales.
I was commissioned to produce a set of infographics, and to then make them into an animation in both English and Welsh languages.
Client:


Glimpse is a remote worker software solution designed by Symltech Ltd.  This video/animation was created to help promote the software.
An Optimwm production.
Oxfam's Sustainable Livelihoods Approach is a method of analysing and changing the lives of people experiencing poverty and disadvantage.
I was commissioned to produce a video/animation in English and Welsh to illustrate how the SLA works.
Client:


This animation was produced for the medical engineering firm Medartis.  It was designed to showcase the companies elbow products at exhibitions.
An Optimwm production.
The Interactive Literacy and Numeracy Framework (LNF)
The National Literacy and Numeracy Framework (LNF) has been developed to help the children of Wales develop excellent literacy and numeracy skills during their time at school.
Produced in collaboration with Tinopolis Interactive, this animated explainer video gives an overview of how to use the interactive LNF.
The Champions Soccer Academy
Promotional video produced for the eminent soccer academy based in South Wales.
The video is centered around 3D characters placed in a virtual sports hall and football stadium. These characters are animated in line with the narrative and video footage is also introduced on big screens to emphasise key points.
Produced during 2011-12, Luminary is a short fantasy film featuring my own visuals to my own music. It features a fictional world of strange and colourful lights.
Client:
Personal project.